Monaco Estates HOA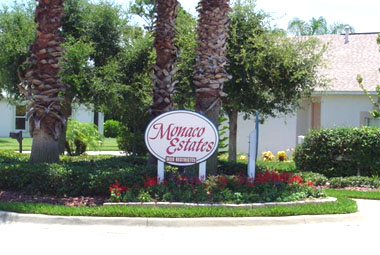 Monaco Estates Notices
EVENTS
---
Association Documents Online
For those without Internet access and/or unable to download and print the Articles, By-Laws and Declaration of Covenants – the following is available:
1-all items copied to a CD for $5.00
2-printed hard copies, $25.00 for the set.
Financial Info
Feedback Form
Use our FEEDBACK FORM
to contact us about issues, questions or concerns pertaining to your property
Go there now - CLICK HERE
NEXT MEETING
Next meeting is TBA.

GARAGE SALE 2018
Community Garage Sale will be in the Spring 2018.

BOARD MEMBERS
Rob Ellison - President
2717 Maderia Circle
Bill Morrison - Vice President
2776 Maderia Circle
- Secretary

Eugene Ruberte - Treasurer
2700 Maderia Circle